The Junior League of Lubbock was organized September 8, 1935, as the Junior Welfare League of Lubbock. Its purpose was "to foster interest among its members in the social, economic, educational, cultural, and civic conditions of the community and to make efficient use of their volunteer service." Early volunteer efforts were concentrated on the Mrs. W. T. Milam's Home for Orphans. In 1939, the JWL initiated its first project, the Well Baby Clinic, which provided medical care for underprivileged children. During World War II, JWL members were permitted to count hours "doing worthwhile war work," in addition to volunteer hours at the Well Baby Clinic and Red Cross to meet required volunteer hours. On March 15, 1954, the JWL officially became the 183rd member of the Association of Junior Leagues.
Early fundraisers for the League included a tea room, style shows, bridge tournaments, annual charity balls, milk fund dances, rummage sales, speakers, and a play. Follies were held intermittently until 1976.
In the fall of 1979, the first Holiday Happening was held. The Repeat Boutique first opened in 1985 and was a major fundraiser for the JLL until its closure in July 2010.
The Community Assistance Grant, which makes small emergency grants to local non-profit agencies without volunteer participation, was approved in 1989. The JLL chose its first Impact Area, Child Abuse and Neglect, in 1990. In 1994, as the JLL celebrated its 40th anniversary as a Junior League, it also celebrated the groundbreaking for its new headquarters. The first General Meeting was held in the new building in October 1994.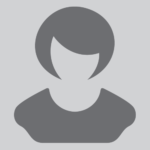 Through their leadership, each of these women has made a lasting impact on the Junior League of Lubbock.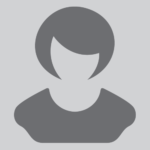 Pat S. Moore exemplified the best in all of us. This award was created in 1974 in her honor. It is to be given to a woman who despite adverse circumstances, has provided outstanding inspiration to others, service to the community, and possesses the preeminent qualities of integrity, morality, loyalty, humility, compassion, and courage.