Securing Tomorrow, Today
The purpose of the Junior League of Lubbock Inc.'s Foundation is to prepare for the long-term financial future of the Junior League, both to sustain our ability to continue to impact the Lubbock community as we have in the past and to maintain our facilities.
Just like a family makes plans to save for their future—like their children's education or retirement—the Junior League has been making that same long-term investment to ensure our future work in the community as an ongoing legacy to the hard work and diligent efforts of the Junior League since its beginning in 1935.
A donation to the JLL Foundation is a tax-deductible donation that will continue to grow and assist in sustaining our League's impact in the community for future generations.
There are three options for designating donations to the Foundation:
Foundation Community Fund: Provides funding for community projects benefitting Lubbock and West Texas.
Foundation Headquarters Fund: Provides funding for capital improvements, furnishings and maintenance of the facilities of the Junior League of Lubbock, Inc.
Foundation Endowment – General: Provides funding for both the Community Fund and the Headquarters Fund, with specific disbursements to the Community Fund or Headquarters Fund to be determined by the Junior League of Lubbock Foundation Board
Your gift to the Foundation Headquarters Fund, the Foundation Community Fund, or to the Foundation Endowment – General account can be made in honor of that fellow League member or special person to recognize their accomplishments, friendship, anniversary, birth of a child, graduation, or other special occasions. An acknowledgment is sent to both the contributor and the person being honored. For a memorial gift, the card is sent to the family of the deceased.
Small or large, all contributions are welcomed.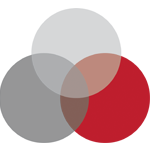 Address Inquiries To
Tina Stone
JLL Foundation Board Chairwoman
Junior League of Lubbock
4205 84th Street
Lubbock, TX 79423
info@jllubbock.com