Periodically, the Junior League of Lubbock evaluates the needs of the Lubbock community and identifies areas of need, to which the League's volunteer and financial resources, can make a difference.  The process for selecting the focus area for the League's work involves research into several topic areas to identify the most pressing needs, to learn what current gaps may exist, and to understand what expertise and resources the League can bring to bear on that need.  This is an ongoing process that the League completes to define its plans for three- to five-year time periods.
Current Focus Area: Elder Care
(2022-2027)
In 2020, our members voted on Elder Care as our next signature project area. By adopting this area, our mission is to enhance the quality of life for Lubbock senior citizens through respite care, health services, and the improvement of basic day to day living conditions.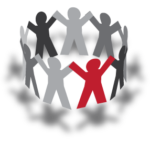 Elder Care Partnerships
Project partnerships provide an opportunity for the Junior League of Lubbock to partner with community groups to serve our new focus area group, senior citizens.
So many Lubbock area agencies are already on the front lines of serving this population, but budgets are tight and often restrict the services and projects you're able to provide. We would like to partner with you to grow in your service to this population, and believe that by working together, our organizations can do just that. We want to help you continue to grow your services through a partnership where, through a contractual agreement, you pick the project that serves this population, we help you pay for it, and provide our volunteers.
The league's Research and Development Committee reviews the applications and looks to the merits of each and how they pertain to the judging criteria – specifically does the proposed partnership meet our mission and provide ample opportunities for league members' involvement.
Applications are in review, and partnerships will be announced soon!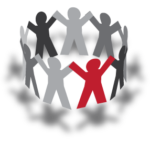 Address Inquiries To
Research and Development Chair
Junior League of Lubbock
4205 84th Street
Lubbock, TX 79423