Message From The President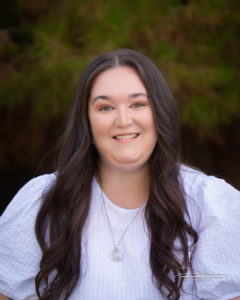 It is my privilege to welcome you to the Junior League of Lubbock, where we celebrate leadership and service to Lubbock and the surrounding communities. Our members are educators, lawyers, healthcare professionals, mothers, business leaders, philanthropists, and more. Each of our 600 Provisional, Active, and Sustaining members is committed to our mission of promoting voluntarism, developing the potential of women, and improving our communities.
Since our founding in 1954, the Junior League of Lubbock has grown and evolved to meet the changing needs of our community through both our fundraising efforts and community projects. Our organization provides volunteers for other organizations, but also sustains our own Signature Projects, including:
• South Plains Food2Kids: Partnering with the Lubbock Independent School District, South Plains Food2Kids distributes over 2,000 sacks of shelf-stable and nutritious food to elementary school children each Friday of the school year. We are currently transitioning our Food2Kids program to an independent non-profit organization, ensuring the continued success of feeding children identified as being food insecure. In this partnership, we are thrilled to see the success and growth of an important initiative that supports our community's future.
• Kids in the Kitchen: Originating with the Association of Junior Leagues International (AJLI), Kids in the Kitchen is grounded in the belief that children and families should be empowered with the knowledge of how to feed and exercise their bodies. Kids in the Kitchen not only puts kids in the kitchen, but also in the garden, on the playground, and so much more with hands-on, interactive, and inclusive activities.
• SPARK: The mission of the SPARK program is to encourage and mentor young women in the eighth grade to work toward their future goals and become leaders in their own communities. Partnering with the Lubbock Independent School District, the program spans the academic year to teach participants about their own Strength, Potential, Aspirations, Responsibility, and Knowledge.
Our fundraising opportunities support and sustain the work of our organization, but also provide meaningful events that families and friends can attend together.
• Holiday Happening: The Junior League of Lubbock's Holiday Happening has provided over 40 years of tradition, shopping opportunities, and a festive beginning to the holiday season. Holiday Happening provides five days of merchant booths, special ticketed events, silent auctions, and more, and serves as the primary fundraiser for the Junior League of Lubbock. Holiday Happening contributes hundreds of thousands of dollars each year to our projects and overall mission. We would love for you to join us this year — November 17-21, 2021!
• Touch-a-Truck: This one-day event brings children face-to-face with big trucks and equipment and their operators. Thousands of children and adults participate each year to interact with machinery, working vehicles, tractors, and other equipment. Join us for our next Touch-a-Truck event in April, 2023.
I invite you to explore our website and discover the impact our members make in the community and how you can support our mission. Whether you choose to make a donation, become a member, assist in our fundraising efforts, or champion our signature projects, your support enables us to continue our legacy of positive impact in Lubbock and the surrounding communities.
On behalf of the members of the Junior League of Lubbock, thank you for your interest in our organization. I am honored to be a part of this team of women and am looking forward to what we will continue to accomplish together.
In Service,
Jessie Cayton
President, 2022-2023
president@jllubbock.com