The purpose of the volunteer shift is to provide volunteer efforts within the community of Lubbock that mirror the mission statement of the Junior League of Lubbock.
When nonprofit agencies are limited in achieving their goals because of lack of manpower, this program provides a dedicated group of Junior League of Lubbock volunteers to work on short-term projects/events. No Junior League of Lubbock financial assistance will be provided through this volunteer effort.
There are no guarantees for the requested number of volunteers.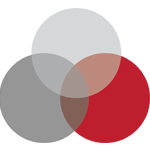 Address Inquiries To
Community Focus Area Chairman
Junior League of Lubbock
4205 84th Street
Lubbock, TX 79423
volunteers@jllubbock.com