Women's Protective Services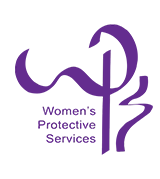 In 1978, a small group of concerned Lubbock citizens came together to confront the local problem of domestic violence. From this group, came the beginning of Women's Protective Services of Lubbock, Inc. or WPS.
Moving forward with 3 goals: to educate the public, to provide shelter, and to provide much needed support services for those in need. They began by  employing one or their own, Joe Love Nelson, and obtaining an office space that had been graciously donated. Later that same year, the first Board or Directors was formed.  Among other achievements, they provided what could be considered the first "shelter," funding motel rooms or even offering their own homes to victims in crisis. If the need arose and they were able to scrape up enough money, they were able to provide bus tickets for battered women to leave town for further safety.
In 1980, the Junior League of Lubbock used their resources to help WPS grow. Along with providing numerous volunteers, they furnished salaries for two positions: an Executive Director and a Shelter Supervisor. At that time, the Interethnic Parish of Methodist Churches loaned WPS a 3-bedroom home to use as a shelter. A young couple lived there, unsalaried, to manage the house and whatever needs arose. This home was located where Ramirez Elementary now stands.
Through generous donations and a successful capital campaign, WPS moved into its current location on May 17, 1999. This facility includes 24 apartments with beds for 204 women and children. It was designed with cooperative living in mind. Each woman has access to laundry facilities, a free clinic, children's playrooms, group counseling rooms, individual counseling, group meetings, legal services, and much more. The goal of this living arrangement, beyond safety, is to help the women build self-sufficiency, independence, and freedom. All of these basic human skills are all too often stripped away from victims by oppressive abusers.
Click here for more information on Women's Protective Services of Lubbock.