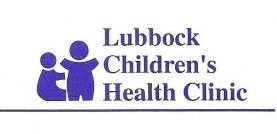 Known as the Lubbock Children's Health Clinic today, the Lubbock Well Baby Clinic was organized by the Lubbock Junior Welfare League in September 1939 to provide services to infants and toddlers of indigent parents. The Well Baby Clinic employed a full-time registered nurse who made home visits to check on families, gave immunizations, and operated the clinic.  The Clinic was staffed by eight physicians who volunteered their time to see patients at the clinic.  In addition, Junior Welfare League members completed training and volunteered time at the clinic in a variety of duties from clerical to assisting patient care.
In 1945, the clinic had 356 active patients, and expenses totaling $4,698.34.  It took 18,000 volunteer hours to operate the clinic each year.
In January 1947, the Veterans Administration made an appeal to the Junior Welfare League to add a nursery school for children of veterans attending Texas Tech University, so that veterans' wives could work to supplement their family incomes.  This project, called the Lakewood Village Nursery, lasted until 1949, when Reese Air Force Base reopened.  During the two years of the project, more than 145,000 hours of child care were provided.
Over the years the scope of services have expanded to meet the growing needs of the community.  Currently, the Lubbock Children's Health Clinic has two locations located in two medically underserved areas of Lubbock.
Click here to learn more about the Lubbock Children's Health Clinic.