2020 Touch-a-Truck Event Scheduled for April 18th!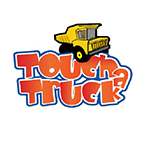 Saturday, April 18th
9 a.m. to 2 p.m. (horn-free hour from 9 a.m. to 10 a.m.!)
South Plains Mall – West Parking Lot
Touch-a-Truck is a free, family-fun event where kids get to explore and sit in the driver's seat (and honk the horn) of big trucks, emergency, construction, transportation, electric & one of a kind vehicles!
Touch-a-Truck t-shirts will be available in limited quantity at the event. Adult sizes are $20 and kid sizes are $15.
See you there!